Achieve your potential at CooperSummors with access to global opportunities in a challenging, rewarding and dynamic environment.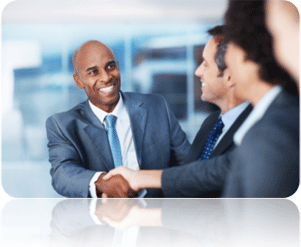 Diverse, interesting and rewarding work brings many industry leading professionals with many talents to CooperSummors, with one shared mission 'helping our clients to succeed and prosper'.
A business career at CooperSummors translates into continual opportunities to expand on what you can do, as we help clients become high-performance businesses and governments. Working beside talented professionals from a wide range of backgrounds, you'll be part of a results focused, collaborative, inspirational culture. Together we make a difference to our clients and the communities in which we live and work.
With options to work in different countries or service lines, you'll be able to tailor your career to reflect your strengths and lifestyle choices.
Our People and Culture
At CooperSummors we value entrepreneurship and collaboration in a fast-paced environment where client service comes first.
We find countless ways to communicate, innovate, and learn from each other with our people coming from the leading academic, institutions and businesses in diverse backgrounds from business, medicine, law, finance, or education.
Whatever your reason for considering a career change, CooperSummors welcomes experienced professionals and provides an environment for like-minded individuals where you can achieve your potential. As part of our business you work with a diverse and talented group of professionals to support our business operations, contributing and playing a vital role in our clients success.
Why you should choose CooperSummors
Working with the brightest and the best, CooperSummors embraces an environment where like-minded individuals can collaborate, deepen their expertise and learn from the insights of other business professionals.
With great opportunities, you can use your knowledge to build your portfolio and reinvent yourself without ever having to leave the Company. With the surety that you can develop a diverse and esteemed network of fellow professionals that will propel your career for a lifetime. Whether your passion is to learn new skills, work across different disciplines or move into new challenges, CooperSummors provides the framework and platform for you to design your workday and personal life to suit your unique lifestyle and needs.
Opportunities
Application Process
1. Search for Opportunities
We currently have many opportunities for industry professionals within our Advisory Services, Corporate Finance, Business Horizons and Specialist Services, across many industries from Accounting, Consumer, Energy, Financial and through to Law, Infrastructure, Telecoms Media & Technology.
2. Apply Online
Complete your profile online, providing information on your work experience/ history, industry expertise and biography. We will inform you when we have received your information and then review your application against our requirements. If your application meets our requirements we will then notify you of the next stages and ask you to ready yourself for the completion of the assessment process.
3. Assessment Process
Prepare yourself as we will want to get to know you as an individual and discover your strengths and attributes. We'll interview you over the phone or at one of our offices. We may also ask you to complete a written assessment, either online or at a testing centre.
4. Approval and Joining
At CooperSummors you will find a large network of people ready to welcome you and after an initial induction, you'll have opportunities to network with your peers and to participate in ongoing orientation programmes suited to your level of experience.