We help our clients create value, realise potential and architect change through our unique spectrum of expertise, know-how and industry knowledge.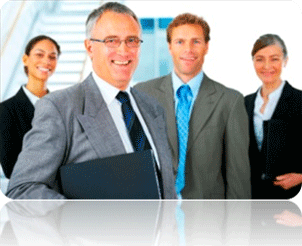 CooperSummors is a business consulting and advisory, corporate finance, technology services and outsourcing business.
Our management advisory teams focus not  merely on analysis but on solving business problems by applying hands on expertise. Industry focused we provide expertise and knowledge through Advisory Services, Corporate Finance, Business Horizons and Specialist Services. They combine to create powerful solutions for businesses operating in today's complex and ever changing environment.
Through an integrated approach that combines insight and innovation, we help our clients exceed their expectations.
Company Overview
CooperSummors is a business advisory, management consulting, technology services and outsourcing business. To learn more about our unparalleled experience, comprehensive capabilities across all industries and business functions. See more information in our services and engagement model.
Our Know-How
We attract and retain industry leading specialists from diverse backgrounds around the world. Through a culture of continuous personal and professional development our people help your business to grow and succeed.
Making a Difference
Our people are specialists in your industry with experience and capabilities honed over many years within many businesses and across many functions, developing thorough solutions to help our Clients around the world.
Working with Clients
Working with you in a collaborative style we assemble the right multi-disciplinary team for your business, from our network of global professionals, we provide the people you need wherever you are in the world, supported by leading business practices, experience, methodologies and tools.
Core Values
Since our inception, we have an absolute devotion and unwavering commitment to our set of core values. A commitment to Customer Satisfaction, Courtesy and Professionalism in everything we do with a goal-oriented bias for action.
Corporate Governance
At CooperSummors our commitment to corporate governance is critical to the long-term creation of stakeholder value and assurance to our Clients.